Nanome Webinar Series


Virtual Reality to Aid Antidote Design:
Structure-based design to treat organophosphate poisoning
June 22nd, 2022
Live Webinar at 10am PST | 1pm EST | 7pm CET
Meet the speaker in VR
at 11:00-11:30 am PST | 2:00-2:30pm EST | 8:00-8:30pm CET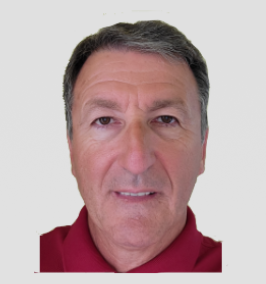 Zoran Radić, PhD
Adjunct Professor at UC San Diego, Skaggs School of Pharmacy and Pharmaceutical Sciences
Steve McCloskey
CEO at Nanome
Leveraging structural knowledge to restore the activity of covalently inhibited enzymes
Join us for a live webinar with Dr. Zoran Radić, Adjunct Professor at UC San Diego, for a deep dive into the catalytic core of Acetylcholinesterase and the new perspective on molecular analysis enabled by Virtual Reality.
Atomic details of molecular 3D structures reveal the basis for understanding the catalytic power of enzyme molecules. This is why the correct perception of macromolecular architecture is greatly facilitated by immersive visualization and molecule manipulation in VR.
When offending inhibitors compromise the optimally evolved geometry of enzymes finding out appropriate correcting tools becomes a challenge. Prof. Radić will peek into the active center of one of the most powerful biological catalysts, the enzyme Acetylcholinesterase, and dissect approaches his research team uses to recover enzyme catalytic activity upon covalent modification by some of the most toxic inhibitors, such as Novichok organophosphate poisons.
Pioneering the use of virtual reality in research and education
Since the early days of VR, Prof. Radić understood the benefits of VR technology in drug development and molecular visualization and has been incorporating it into his research workflow and using it with students for years.
In Episode #4 of the Science Metaverse Podcast, he explains his virtual reality journey and how his experience with science and VR started.
Understanding spatial impaction of Novichok-inhibited acetylcholinesterase is greatly facilitated by VR

3D structures of Acetylcholinesterase help explain its catalysis and provide a template for structure-based design while revealing an unexpected paradox
Structure-based analysis aided by VR accelerates the creation and refinement of antidotes against acetylcholinesterase poisoning
Meet the speaker in VR!
After the live Q&A session, we will host a 30 minutes meet-the-speaker event in Nanome with Prof. Zoran Radić, at 11:00-11:30 am PST | 2:00-2:30pm EST | 8:00-8:30pm CET.
This is an exclusive occasion to meet and discuss with our speaker in VR: we will look at 3D molecular structures and continue the conversation on structure-based visualization.
How to join? Have and headset and save your spot by toggling "I'd like to join the webinar speaker in VR after the webinar" during registration.
There are limited spots for this meet-the-speaker session, make sure to secure yours!